Giro
D´Italia
-
Please
Inquire
for
2021
We are now taking reservations for the 2021 Giro d'Italia. Our Grand Tour trips sell out every year so send us an email or call on +34 659788936 and reserve your spot today! (Pricing and details to come later on this year once the race route has been announced)

IMPORTANT!!!! All 2020 tours have been postponed.
Please feel free to inquire and book for 2021 and beyond.
Tour dates: TBA
Duration: TBA
Full trip price: TBA
Start & Finish: TBA
To obtain your spot please pay the fully refundable early bird deposit of 500€
Allan Davis Cycling invites you to our magestic Giro 2020 trip. The Giro has always had a unique ambiance second to none
when it comes to Grand Tours, imagine a beautiful opera show on wheels! There's something different here, from a culture pr
actically born and raised on two wheels, to a terrain purpose-built for cyclists who love steep climbs, majestic views and profoundly good roads. The Giro is so special, it's a race crossing all of Italy's classic climbs, this year is the Giro's 103 edition, and it promises to be extra special.
You'll feel the passion of fans screaming as you climb the iconic climbs that the pros battle on in pursuit of the pink jersey. Like always our clients get special behind-the-scenes access to the teams with Alby, and one lucky client will recieve a day trip in a team car during a stage after a random draw will take place with all clients names entered, all clients will also get a tour of a team bus! With first-class guide support from professionals, warm Italian hospitality, exquisite cuisine, join us to discover the Giro D´Italia.
New EBIKE rental available
Brief Trip Highlights: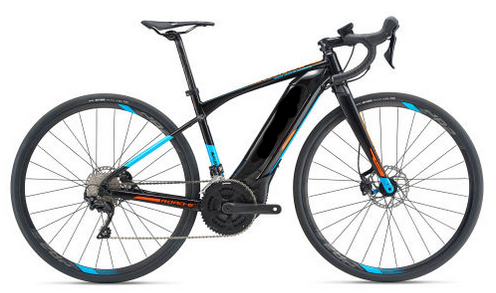 - VIP treatment viewing La Giro d´Italia
- VIP guided tour inside a pro team bus & car, plus a chance to get that photo & signature from your heroes of the cycling world
- Full Transportation during the tour with pick up and drop off points on arrival and departure
- Riding Famous cycling routes and climbs
- Luxury Accommodation with buffet breakfast each day included
- Unique dinners including with selected wines and beverages
- Suitable for cyclists and also perfect for non-cyclists and partners
- Cap of 14 clients total

- On-road PERSONAL coaching and advice by former pro rider and director sportive, Allan Davis
- Complementary Allan Davis Cycling Jersey
- One of Allan's greatist guiding skills is his language profile with English, Italian, Spanish and French, making you feel relaxed always
Please enquire today here - alby@allandaviscycling.com