PYRENEES-BASQUE-RIOJA
PREMIUM
TOUR
2020
¨Dear Alby.
We wanted to write and thank you for providing such an awesome cycling adventure. Taking in the 2016 Vuelta le pais Vasco with you was way more then anything we had expected. Having been on a few other high end cycling tours, we had experienced some great trips, but you gave us a whole new level of experience. Riding in a pro tour car during one of the stages was super cool. Being able to interact and chat with some of the world tours cycling greats was surreal . Never thought our VIP access would give us so much access to the starts and finish of all the stages.Thank you for showing us some awesome roads in the Basque region. Looking forward to doing more trips with you soon!¨
Rene and Leslie
Allan will be conducting a 11 day PYRENEES-BASQUE-RIOJA & (Classica San Sebastian) Premium Tour, this trip will be straight after the Tour de France finishes and is a great opportunity if you are in Europe for example covering the the "TDF" to watch another world class cycling monument live. Let our professional team at allandaviscycling entertain you with quality riding, dining, & festivities with special guests joining us through out the week in the Beautiful city of San Sebastian. Allan Davis Cycling is well known for our customer service, quality hotels, & fantastic dinning on tour, we have carefully selected some of our most favorite restaurants & places to stay and enjoy all of the highest quality, this fully supported holiday has been tailor made to suit you.
Statistics of San Sebastian's famous stars: In the 70's, a Basque cookers group gave birth to a new culinary style based
on creativity, investigation and experimentation. This "author cuisine" increased the Basque recipe book and incorporated new ingredients and preparation methods. It's from there when the gastronomy was changed and became an art and a hallmark in the city. Their cookers have given reputation and actually are recognized for this gastronomy quality by majority of the world.In fact, three of five Michelin three stars restaurants of Spain are into the city of San Sebastian, complemented with another great selection of restaurants with an amount of 16 Michelin stars, signal of the good daily work of these artists. This fact makes San Sebastian the city with more Michelin stars per square meter in the world. San Sebastián in 2016 was the European Capital of Culture!
We know you're putting your precious free time in our hands, that's a responsibility we take very seriously. We consider it our duty, and our privilege, to allow you to experience Europe in all its splendor, all the while giving you the ride of your life! Allan Davis
NEW EBIKE rental available
Trip Highlights: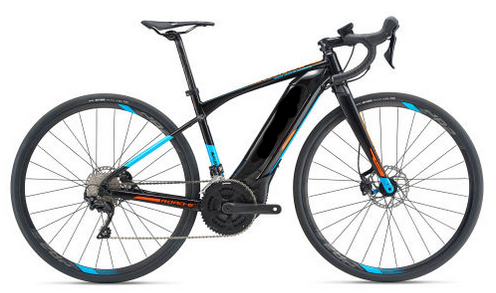 - VIP treatment viewing the Classica San Sebastian WORLD TOUR cycling event
- VIP guided tour inside a pro team bus & car, plus a chance to get that photo & signature from your heroes of the cycling world
- Full Transportation during the tour with pick up and drop off points on arrival and departure
- Riding Famous cycling routes and climbs
- Luxury Accommodation with buffet breakfast each day included
- Unique 2 dinners in total, MICHELIN STAR restaurants, including selected wines and beverages
- Suitable for cyclists and also perfect for non-cyclists and partners
- Cap of 14 clients total
- On-road PERSONAL coaching and advice by former pro rider and director sportive, Allan Davis
- Complementary Allan Davis Cycling Jersey
- One of Allan's greatist guiding skills is his language profile with English, Italian, Spanish and French, making you feel relaxed always
DATES: TBA.

START: LOURDES

FINISH: BILBAO

Optional Extras:

-Bike and Helmet hire: 500€

- EBIKE rental also availble!

- Cost per client 4,800€

Deposit of 500€ per person is required to secure your booking.

Price does not include airfare or travel insurane and is based on two persons per room, If you are travelling alone we will match you with a person to share, alternatively you can elect to have your own room by paying a single supplement.

This luxury tour is also available for those non cyclists as well, Allan will provide a personal chaperone for you to endeavour the choice of activities this marvellous tour has to offer while the riders do there thing. Please inform myself and Team when enquiring on your booking.

BOOK NOW by contacting Allan Davis Cycling via email to reserve your spot on tour: Contact alby@allandaviscycling.com for complete details.