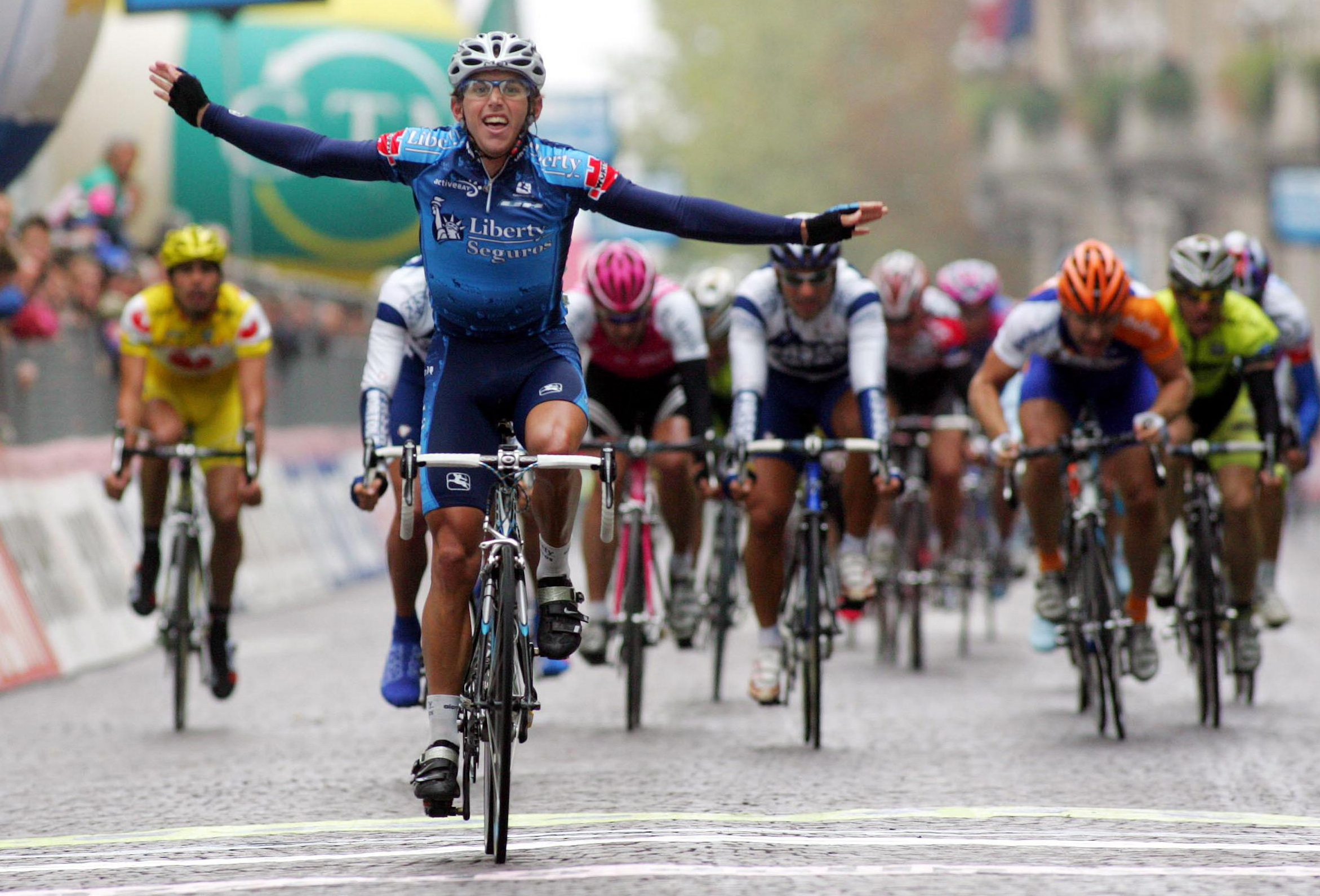 Witness the 2017 Vuelta a España in style with luxury accommodation divine cuisine with great racing action. Allan was a former Australian professional rider for 12 years who him self has raced the Vuelta España 5 times in the past! Allan also speaks fluent Spanish and as lived with his family in the North of Spain near San Sebastian for more than 15 years now. I think its fair to say this tour will be second to none with Allan's credentials and experience.
The 3rd of the Grand Tours during a professional cycling season "La Vuelta" has been part of many iconic and memorable cycling moments, "La Vuelta" has been won in the past by the all time greats of grand tour riders. Regarded for its hot climate and fiesta like atmosphere surrounding the event you'll love immersing yourself in the Spanish way of life, all the while riding through some incredible scenery, eating great food and enjoying fine beer & wines.
Allan's "La Vuelta" 2017 Tour will be taking in many exciting stages live and will largely be focussed on northern Spain where the cycling is at it's finest. We look forward to showcasing all the iconic climbs Spain has to offer, not to mention the odd sangria and tapas. If you have already experienced France or Italy by bike and wondered what Spain would be like, then this tour will be sure to tick all the boxes.
There will be a cap of 14 clients so please inquire quickly, this tour will completely be booked out FAST. Allan's extra details he brings to the table is his "great bloke" reputation within the Pro-Teams staff and riders being recently ritired from the professional racing scene he is renowned by taking his guests to the Pro-Team Buses for a look inside. Not to mention organizing this amazing opertunity for his clients for the first to confirm there booking an unforegettale expierence in a team car during a stage.
Like all allandaviscycling tours bike hire will also be an option, to confirm your spot on this trip you must pay the deposit below in the "pay now" icon or direct bank transfer please.
"Reminder" Get in early and be first to confirm and pay your deposit to claim your unforgettable once in a lifetime opertunity day-trip on a stage in one of the Team cars during "La Vuelta".
Highlights:
- Vip treatment viewing the Vuelta Espańa World Tour cycling event
- VIP guided tour inside a pro team bus & car, plus a chance to get that photo & signature from your hero ́s of the cycling world
- Full Transportation during the tour with pick up and drop off points on arrival and departure
- Riding Famous cycling routes and climbs from Professional cycling races in the past & present
- Luxury Accommodation with buffet breakfast each day included
- Unique 4 dinners in total, including selected wines and beverages
- Suitable for cyclists and also perfect for non-cyclists and partners
- Cap of 14 clients total
- On-road PERSONAL coaching and advice by former pro rider and director sportive, Allan Davis
- Complementary Allan Davis Cycling Jersey and bib shorts
- One of Allan's greatist guiding skills is his language profile with English, Italian, Spanish and French, making you feel relaxed always while on tour

- Pleas view a YouTube video HERE on this amazing trip!
- Cost per client 3800€
Deposit of 1000€ per person is required to secure your booking.
Price does not include airfare or travel insurane and is based on two persons per room, If you are travelling alone we will match you with a person to share, alternatively you can elect to have your own room by paying a single supplement.
This luxury tour is also available for those non cyclists as well, Allan will provide a personal chaperone for you to endeavour the choice of activities this marvellous tour has to offer while the riders do there thing. Please inform myself and Team when enquiring on your booking.
VIEW FULL ITINERARY
BOOK NOW by contacting Allan Davis Cycling via email to reserve your spot on tour: Contact alby@allandaviscycling.com for complete details.